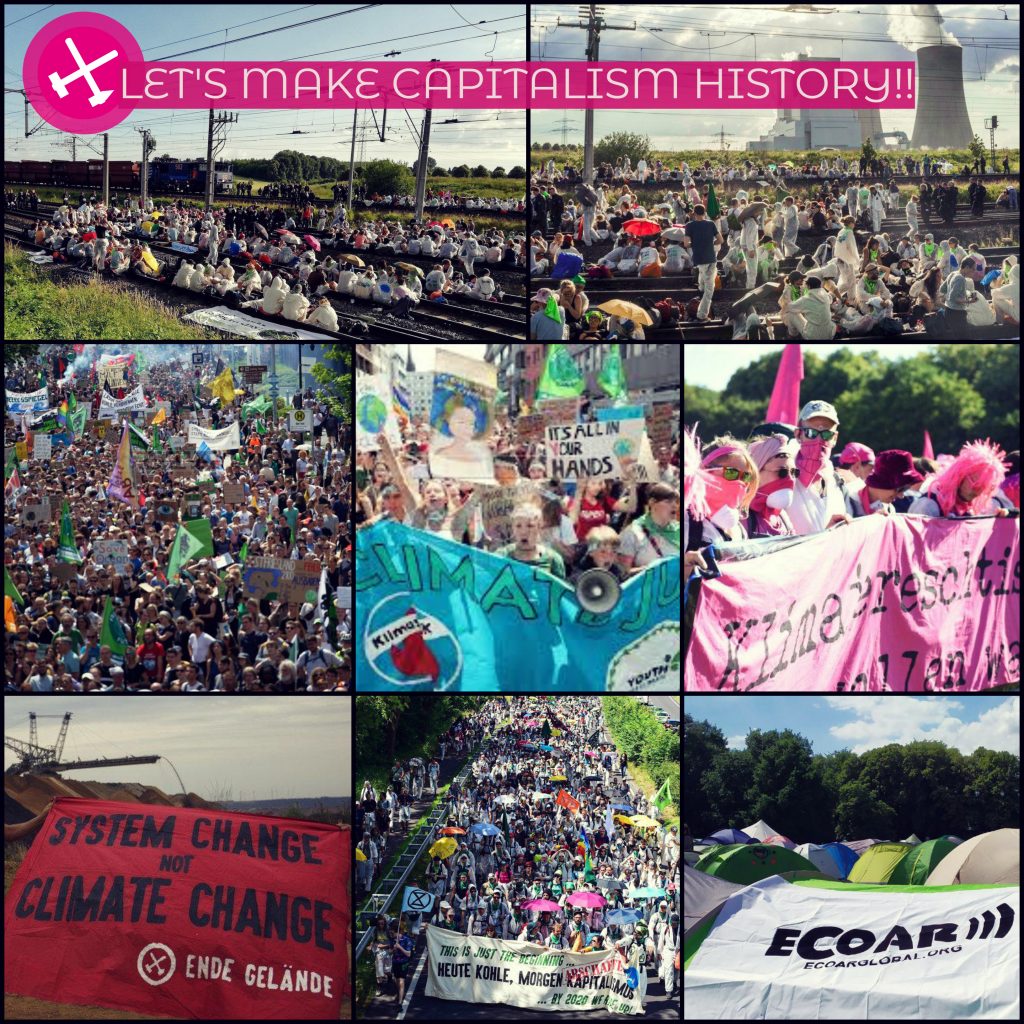 Today we take another step to face the policies that seek the maximum benefit by stifling the planet. Today, again, we started the fight in Rhineland. Activists arrived from different parts of Europe. We met in Viersen and organized ourselves to block the production of the RWE lignite plant.
The first groups of activists began the action early in the morning. The green finger managed to block the tracks of the train that reaches the power station of Neurath, making the train go back and preventing it from reaching its destination.
On the other hand, the pink finger was not able to advance when they arriverd to Viersen station, since the police tried to avoid at all costs a massive arrival of activists from Aachen. This town, which is only an hour's drive from Viersen was, today, the scene of a demonstration organized by Fridays For Future that brought together more than 44,000 people from more than 15 different countries.
Meanwhile, the bulk of groups and activists organized ourselves and made the last tactical and security adjustments for tomorrow's action.
If something stood out in Viersen throughout today, it was the great visual contrast between the high number of police officers and the even more numerous group of activists that occupied every area of this small town. This photograph is also wrapped in an atmosphere in which the screams of support for the mobilization by the local population are mixed with those of the throats of the thousands of activists who shout relentlessly slogans like "Ende Gelande!" or "Let's make capitalism history!"