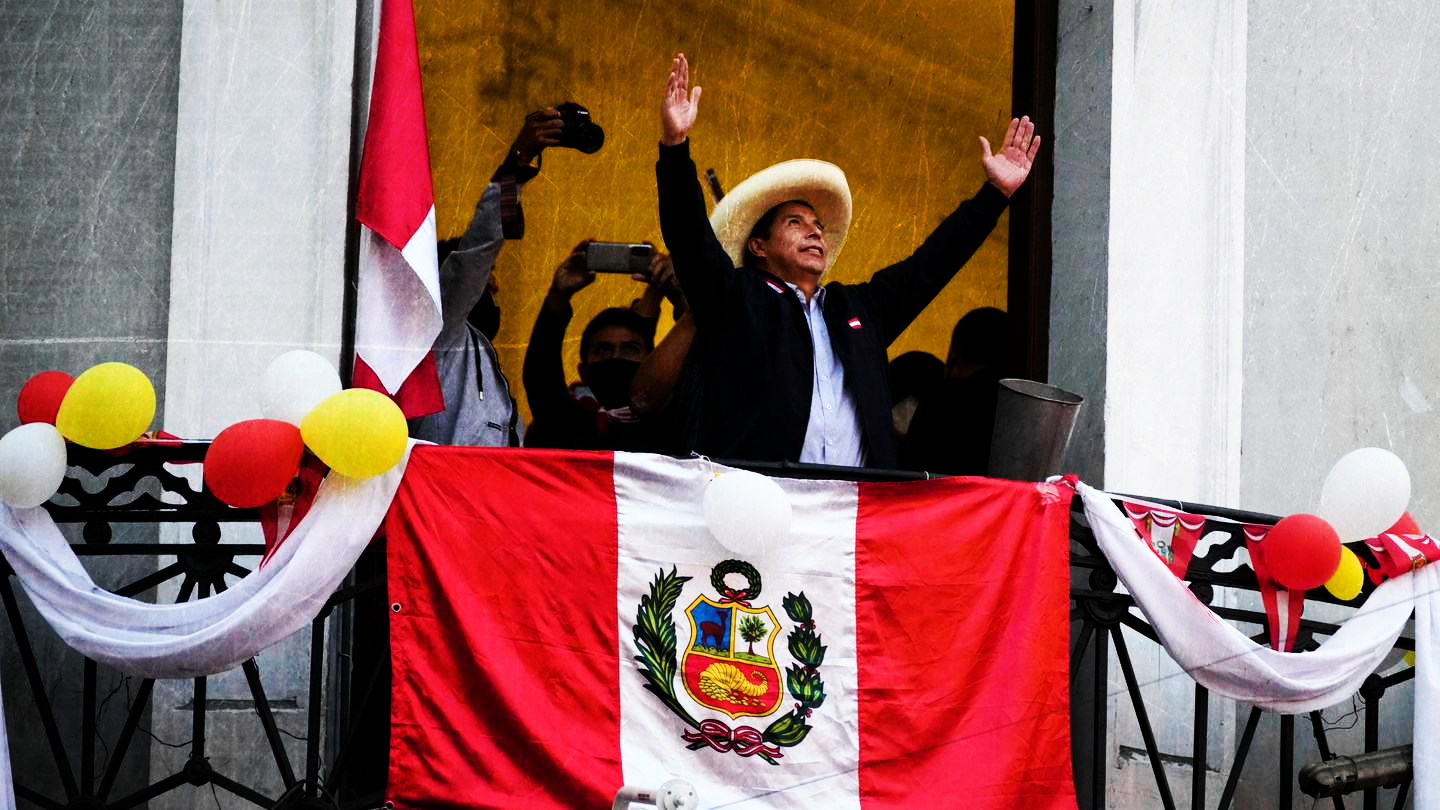 On 6th of June the second round of the presidential elections in Peru took place where the candidate of Peru Libre Pedro Castillo triumphed. He will become the new president of the Andean country against the far-right Keiko Fujimori.
Keiko Fujimori, seeing that the victory eluded her by a very tight margin, stressed the electoral process by asking for the cancellation of about 200,000 votes in regions where Pedro Castillo has a very high level of support. She asked the National Elections Jury (JNE) to annul 802 electoral records based on alleged irregularities and "table fraud" committed by auditors from Peru Libre, Castillo's party1.
However the JNE has filed one after another all the appeals from Keiko Fujimori Fuerza Popular's party. The president of the JNE Jorge Luis Salas affirmed that according to jurisprudence, the act of fraud must have tangibly modified the result at a table. This could not be demonstrated in any case by the Fujimori2.
Daughter of former President Alberto Fujimori, famous for his multiple scandals and for exercising a dictatorial mandate3, Keiko Fujimori is being investigated for illegal financing through various companies, including the Brazilian construction company Odebrecht, for her 2011 and 2016 campaigns Associated with the plot known in Brazil as "Lava Jato"4, This and other new investigations on money laundering5, have led Keiko Fujimori to political death at the end. By not winning the presidency she will have no choice but to face her debts with the law6 or clandestinely flee the country following the example of her father.
Teacher, union leader of indigenous descent, peasant and openly socialist, Pedro Castillo represents Peru's hope to leave behind years of corruption. His party Peru Libre proposes to create a new constitution, nationalize strategic sectors, strengthen the public pension system and break commercial treaties that suppose a situation of submission with the US7. The citizens of Peru can congratulate themselves on having been part of a historic milestone by defeating the left in Peru for the first time in decades. However they should remain vigilant to defend their social rights since Castillo is a conservative in these terms8.
1 https://www.elconfidencial.com/mundo/2021-06-10/fujimori-pide-anular-votos-castillo-elecciones-peru_3124699/
2 https://larepublica.pe/elecciones/2021/06/30/elecciones-2021-jne-descarta-fraude-al-resolver-sobre-el-fondo-en-27-apelaciones-pltc/
3 https://elpais.com/diario/1992/04/20/internacional/703720813_850215.html
4 https://www.rtve.es/noticias/20210610/elecciones-peru-corrupcion-keiko-fujimori-fiscalia-prision-preventiva/2102117.shtml
5 https://larepublica.pe/elecciones/2021/07/05/elecciones-2021-keiko-fujimori-fiscalia-abre-nueva-investigacion-en-su-contra-por-presunto-lavado-de-activos-pltc/
6 https://www.elconfidencial.com/mundo/2021-06-02/peru-elecciones-fujimorismo_3110223/
7 https://www.bbc.com/mundo/noticias-america-latina-56732879
8 https://www.bbc.com/mundo/noticias-america-latina-56732879
Become Interest: