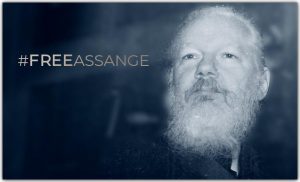 On April 11, 2019, Julian Assange was arrested by the British police at the Embassy of Ecuador in London1, where was received after the concession of the Ecuadorian nationality (now denied) by the previous government of that country. He is accused of violating the provisional freedom that had been granted in 20122. In addition, there is an extradition request issued by the US authorities (a country where he could even be executed3)4. The UN confirms that the detention of Assange was illegal5.

Assange is a programmer, journalist (not licensed) and Australian Internet activist, known for being the founder, editor and spokesperson of WikiLeaks6 since 2006. This is an international non-profit media organization that has a specialized archive in the analysis and publication of large data sets of official censured or restricted public interest materials that deal, among other issues, with war, espionage or corruption7. According to Assange, "WikiLeaks is a giant library of the most persecuted documents in the world. We give these documents asylum, we analyze them, we promote them and we get more"8.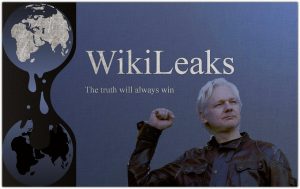 Although the website was founded in 2006, the most controversial documents were published as of 2010 —10 million in total to date—, according to the website itself. These documents include, for example, videos and classified or secret documents that show violations of human rights by the US military in the wars in Iraq and Afghanistan9,10, secret negotiations of the TTIP11, or classified information from the CIA showing their espionage tactics to diverse world leaders12.

The documentation managed by WikiLeaks is obtained and later sent to five newspapers of international reputation (Der Spiegel, El País, Le Monde, The Guardian and The New York Times) in a secure way through various computer protocols13. This information is analyzed by specialists and journalists to be published by the different media. But the documents are hosted in an accessible way for everyone and, in general, their veracity is not questioned.

Thus, WikiLeaks completely strips governments, transnational companies and criminal organizations, leaving in evidence its harmful and undemocratic methods in the whole planet to be able to obtain benefits and achieve their goals. For this reason the US administration is so keen on the extradition of Julian Assange (whose accusation has already expired in 2017) and on the final silencing of WikiLeaks, as Assange himself said "the more secret or unjust an organization is, the more fear or paranoia leaks induce in its leadership," and, at the same time, the more truthful and trustworthy the information of a society, the more likely it is to understand and combat injustices.
1  http://news.met.police.uk/news/arrest-update-sw1-365526
2  https://www.europapress.es/internacional/noticia-assange-condenado-reino-unido-violar-terminos-libertad-condicional-20190411162016.htm
3  https://www.amnesty.org/es/latest/news/2019/04/julian-assange-must-not-be-extradited-to-the-usa/
4  http://news.met.police.uk/news/update-arrest-of-julian-assange-365565
5  https://www.publico.es/internacional/onu-detencion-assange-ilegal.html 
6  https://wikileaks.org/ 
7  https://wikileaks.org/What-is-WikiLeaks.html
8  https://www.spiegel.de/international/world/spiegel-interview-with-wikileaks-head-julian-assange-a-1044399.html
9  https://www.democracynow.org/2010/4/6/massacre_caught_on_tape_us_military
10  https://wardiaries.wikileaks.org/
11  https://wikileaks.org/ttip/
12  https://wikileaks.org/ciav7p1/
13  https://defend.wikileaks.org/wikileaks/

More information:
Become Interest: