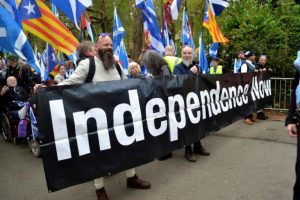 The right of self-determination establishes that each people has the right to freely choose their political status and to provide their economic, social and cultural development. This is a right enjoyed by all the peoples of the world1. The right of self-determination is part of the ius cogens of international law, since it is considered to be a regulation that is above any state legislation and, therefore, no State can deny or violate it.

Thus, in the Scottish case, the Scottish Prime Minister, Nicola Sturgeon, announced in September of this year 2019 that she will take the necessary steps to conduct a new United Kingdom independence referendum before the May 20212 elections. However, to be able to carry out this consultation in a binding manner, it requires the approval of London, since British legislation, at this time, does not contemplate that possibility.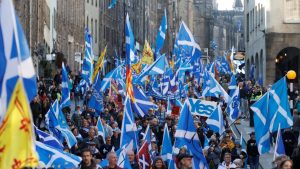 On September 18, 2014, another referendum with such characteristics took place and the independence refusal won with 55'3% of the votes, compared to 44.7% who voted affirmatively3. However, Brexit can change the situation since, if it finally occurs, it would imply Scotland's exit from the EU. In the referendum about it, Scots mostly voted to remain in the European Union4.

The political union between Scotland and England dated 1707, when the Parliaments of both countries agreed, through the Treaty of the Union of 1707, to merge into a single parliament (Parliament of Great Britain)5. However, in order to carry out this union, the peoples were not consulted, and the Scots -unlike the wealthy classes- were radically opposed. As Sir John Clerk of Penicuik, a pro-union fervent Scottish politician and negotiator of the treaty noted: "This agreement is contrary to the inclinations of at least three quarters of the Kingdom [of Scotland]."

Thus, as early as 1713, the Treaty was questioned and debated in the House of Lords, due to the numerous complaints of Scottish parliamentarians. The debate was lost by only 4 votes6. Subsequently, until 1999 the Scots would not regain part of their autonomy, with the creation of the Scottish Parliament, which had powers in most of Scotland's specific laws7.

Since 2011, the SNP (Scottish National Party) has governed in this country, with a large majority8. One of its main goals is independence, and they have an important popular support. But, for the moment, the British government, in a very complex situation due to the hard negotiations of Brexit and the political instability they generate, does not negotiate with the Scots this new referendum. So the people of Scotland must put pressure if they want to finally break this union.
1 Ver "Artigo 1" do PIDESC: https://www.ohchr.org/SP/ProfessionalInterest/Pages/CESCR.aspx
2 https://news.gov.scot/news/protecting-scotlands-future
3 https://www.gov.uk/government/topical-events/scottish-independence-referendum/about
4 https://www.noticiasdegipuzkoa.eus/2019/09/19/mundo/cinco-anos-despues-el-brexit-acerca-a-escocia-a-otra-consulta
5 http://www.parliament.scot/global/games/education-timeline/timelinejs/index.html
6 http://www.parliament.scot/global/games/education-timeline/timelinejs/index.html
7 http://news.bbc.co.uk/2/hi/special_report/1999/06/99/scottish_parliament_opening/382490.stm
8 https://www.theguardian.com/politics/2011/may/06/scottish-elections-salmond-historic-victory-snp


More information:
Become Interest:
THE COLOMBIAN PEACE PROCESS IS COMPROMISED