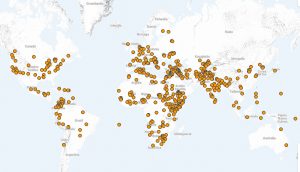 "Overextraction, drainage of wetlands and swamps, deforestation, many irrigation projects and poorly drained land, pesticide and fertilizer leaks, pollution from industry spills and households that were not properly treated or that were not treated at all, the widespread construction of large reservoirs, the increasing exploitation of underground aquifers, the channeling of navigable waterways, the plans for water transfer between watersheds and the ravages of climate change induced by fossil fuels, disturbed hydrological cycles in various ways and created conditions of severe local and regional scarcity. For humans and non-humans, this physical scarcity was aggravated by policies designed to trade and/or politicize water, denying access to the common good of water."1

These conclusions belong to the final communiqué of the First Water Forum of Mesopotamia (Iraqi Kurdistan, 06-08 April 2019), an alternative forum of civil society in defense of water, open to people marginalized and excluded from the discussion over water management in that region. These, however, are not alien to the problem of water around the world. Human population around the world increases every year and so does the pressure on water (water footprint), essential for the life of all species on the planet.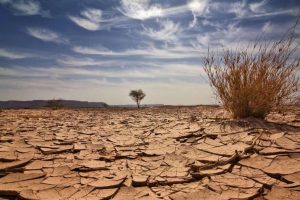 However, access to water is only guaranteed —for the time being— in the opulent north. Meanwhile, impoverished countries suffer from a great problem in access to this essential good, despite being a basic human right recognized by the UN2. Additionally, the amount of water necessary for the production of food (mainly agriculture) and diverse goods achieves very important figures that may be unsustainable if the current level of consumption is maintained. Climate change is progressively aggravating the problem further, as droughts and floods will increase, deteriorating water quality3,4, affecting not only our species, but also whomever shares the planet with us. As a result, more and more voices suggest that water will occupy, in the near future, the place that oil occupies today. We are currently living in a situation in which the conflicts caused by this fundamental resource increase day by day, although in the coming decades it will occupy a central place in the planet's geostrategic problems.5,6
Examples such as the First Water Forum of Mesopotamia or Extinction Rebellion are just an example of a global society that is increasingly active and empowered in matters related to the environment. The growing development of this type of spaces that are built through active reflection and coordination among people can motivate changes in the customs, perspectives and people's tools that help to face the problem, as well as to develop a framework of sufficient pressure on governments to act at once in favor of the most precious asset on the planet.
1  https://www.savethetigris.org/water-is-under-assault-in-mesopotamia-final-declaration-1st-mesopotamia-water-forum
2  https://www.un.org/es/sections/issues-depth/water/index.html
3  https://blogs.unicef.org/es/blog/5-realidades-sobre-el-cambio-climatico/
4  https://archive.ipcc.ch/pdf/assessment-report/ar5/syr/AR5_SYR_FINAL_SPM_es.pdf
5  https://www.iagua.es/blogs/maurizio-stefano/falta-agua-ya-ha-provocado-343-guerras-mundo
6  https://www.worldwater.org/water-conflict


More information:
Become Interest:
GLOBALIZATION: THE CITY STIFLES THE COUNTRYSIDE