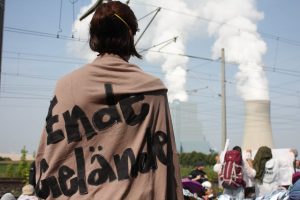 One more year we are approaching Rhineland (Germany), next to the Rhine, to put a brake on fossil fuels. Every year, it becomes more urgent to make the coal remain underground, that's why we are going to shout out loudly "Ende Gelände, stop the coal, protect the climate!"

In the top 10 of the most polluting companies of 2018 in the EU, Germany carries the jackpot with 7 lignite power plants. Despite the increasingly urgent need to curb CO2 emissions, Germany does not put the final brake on the extraction of lignite for burning. Its international campaign talking about the virtues of renewable energy is empty due to the interests of its local politics.

The goal of limiting the increase in the global temperature to 1.5 degrees Celsius to stop the most dangerous effects of climate change, directly confronts the current capitalist model and its logic of perpetual and infinite growth that needs the consumption of finite raw materials. We need an alternative energy model that is not in the hands of big multinationals, democratic and decentralized. A sustainable model that ensures the protection of the environment and respects the fundamental rights of people.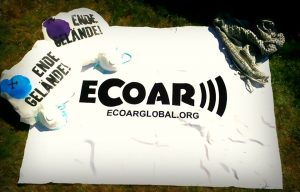 This 2019, from June 19 to the 24, we will interrupt the production process of the German company RWE in the lignite zone of Rhineland, together with hundreds of people from different groups coming from different parts of the globe. Through diverse actions of civil disobedience we will create an international symbol against the burning of coal and fossil fuels. We will shout very loudly: Ende Gelände. Let's stop coal! Let's create climate justice!
More information:
Become interested:
THE FUTURE OF GALICIA WILL BE WITHOUT COAL