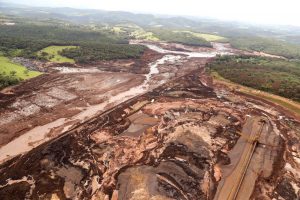 On January 25, in Brumadinho, municipality of Minas Gerais (Brazil), one of the waste dams of an iron mine owned by the company Vale1, collapsed. This accident resulted in the death of at least 197 people and 111 more disappeared2, most of whom were mine workers. The sludge derived from the rupture flooded the Paraopeba River, one of the tributaries of the São Francisco River, with the consequent environmental impact on the species that inhabit it3.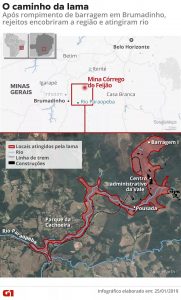 The responsibility for this new human and ecological tragedy is being discussed. At the moment, the president of the company was forced to resign his position —without taking any blame4—, but Brazil's environmental legislation is nevertheless lax5.

The case of Brumadinho is one more of the infinite list of cases in which mining companies, mostly multinationals with a large volume of business, find few bureaucratic obstacles in terms of their labor and environmental management, especially in impoverished countries. The aim of maximizing profits at all costs causes these companies to invest as little as possible in the security of their facilities6 with the consequent catastrophic consequences. This results in around 12,000 dead workers per year in mines around the world7, the loss of traditional ways of life, the forced expropriation of land, the continuous violation of human rights on various levels, the increase of corruption or the expulsion of the peoples from their land8. Environmentally, the result is usually the loss of biodiversity, pollution of surface and groundwater, soil pollution, disturbance of river courses, etc.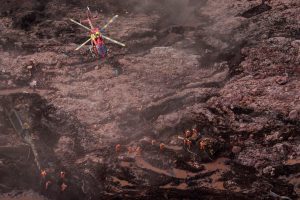 Capitalist globalization provokes and requires a constant supply of raw materials, necessary for the manufacture of all kinds of consumer goods, which are extracted in the cheapest possible way. Thus, mining companies try to operate where they are interested —often in impoverished regions— in the most efficient way possible, without taking into account human, environmental or ethical implications. The capitalist paradigm is the unlimited low cost extraction at any price, of limited minerals. Thus, responsible and sustainable mining becomes an impossible route and human and environmental catastrophes become a constant. Thus, within this framework, the social struggle and the creation of an active social fabric that builds alternatives to the current model become tools of a crucial nature.
1https://www.publico.es/internacional/brasil-rotura-presa-brasil-deja-34-muertos-cerca-300-desaparecidos.html
2https://g1.globo.com/mg/minas-gerais/noticia/2019/03/08/sobe-para-197-o-numero-de-mortes-confirmadas-na-tragedia-da-vale-em-brumadinho.ghtml
3https://ejatlas.org/conflict/vale-tailingsdamfailure-brumadinho-minasgerais
4https://www.efe.com/efe/espana/economia/el-presidente-de-la-minera-vale-renuncia-presionado-por-tragedia-con-186-muertos/10003-3913990
5https://mundo.sputniknews.com/america-latina/201903061085921899-tragedia-de-brumandinho-empresa-vale-corrupcion-en-el-estado/
6https://outraspalavras.net/outrasmidias/brumadinho-a-tragedia-da-dependencia-economica/
7https://www.reuters.com/article/us-labour-mining/fatalities-go-unrecorded-in-mining-industry-experts-idUSTRE69A1O020101011
8https://movimientom4.org/2018/04/mineria-en-mexico-un-despojo-legalizado-a-la-propiedad-social-expropiacion-ocupacion-temporal-y-servidumbres/
More information:
Become interested:
COP24: IT IS CIVIL SOCIETY'S MOMENT