From June 26 to 28, we participated in a world climate conference through the internet focused on preparing new strategies and actions for the imminent COP26 that brought together several dozen organizations from different continents.
Firmly agreeing on the idea that we are going through a Climate Emergency situation, the organizations that participated in this event in which several days of plenary sessions took place as well as other training and debate events, put the accent on the articulation of global actions that return to focus on the climate crisis that threatens our lives and those of the rest of the living beings on the planet.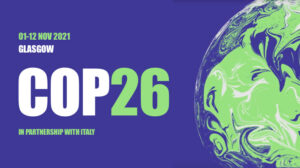 During the plenaries we shared the different actions and mobilizations that will take place throughout the present and next year. Several actions were put on the table that aim to point out the main transnationals guilty of climate change, including Total, Shell and Pemex, among others1.
In future plenaries we will finish closing details of the central action and we will open the way to new conferences for the next course that is about to start and we will articulate new strategies to protect our rights and the environment. To stay up-to-date, follow us in future posts.
1 http://www.pipartnergroup.com/las-12-empresas-mas-contaminantes-del-mundo/939/
Become Interest: