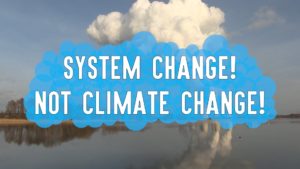 In a few days we will be landing in Rhineland (Germany) next to the Rhine, to put a brake on fossil fuels. One more year we will say "Ende Gelände, stop coal, protect the climate!".
Germany holds the record in lignite extraction in Europe, 7 of the 10 most polluting plants in Europe are German lignite plants. However, while Germany presents itself internationally as the exemplary country of the energy model change, the local political situation delays the end of the lignite extraction. Hence, we clearly know that coal must be underground to avoid the worst consequences of global warming.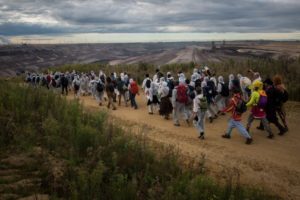 The objective of limiting the global temperature increase to 1.5 degrees Celsius to curb the most dangerous effects of climate change is directly confronted with the current capitalist model and its perpetual and infinite growth logic which requires the consumption of finite raw materials, we need an alternative, democratic, and decentralized energy model that is not in the hands of major transnationals. A sustainable model that ensures the protection of the environment and respects the fundamental rights of the people.
In 2017, in Rhineland, we diversify. The great action that will take place from August 24th to 29th will show resistance against coal from different perspectives: local initiatives, climate camps, environmental organizations, social groups and activists from all over Europe, all working together to keep fossil fuels in the ground. We will loudly say: Ende Gelände Stop Coal! Let's create climate justice!
More information: